The port of Souda is located six kilometres east of Chania's city centre and is the prefecture's main port.
It is connected with frequent routes of the city buses and the KTEL buses that run to Rethymno and Chania airport.
The following companies operate in Souda's port: Anek Lines and Blue Star Ferries.
Port of Souda – routes Chania – Piraeus (Athens)
During the winter months, the consortium of Anek Lines and Blue Star Ferries has daily ferry services departing from Chania at 22:00 and arriving at 6:00 in Piraeus, while the reverse route starts at 21:00 from Piraeus and comes at 5:30 in the morning.
During the summer, the scenery changes with daily direct ferry services and extraordinary daily services by all companies to meet the tourist demand.
All the ships are large and well-travelled, possibly carrying a motorbike, car, caravan or even a small boat.
Ferry tickets range from 48€ per deck, 55€ for air seats and 82€ for outside cabins.
Of course, we should not fail to emphasise that several offers exist for children, students, large families, soldiers, disabled people, etc.
The Port of Souda – Map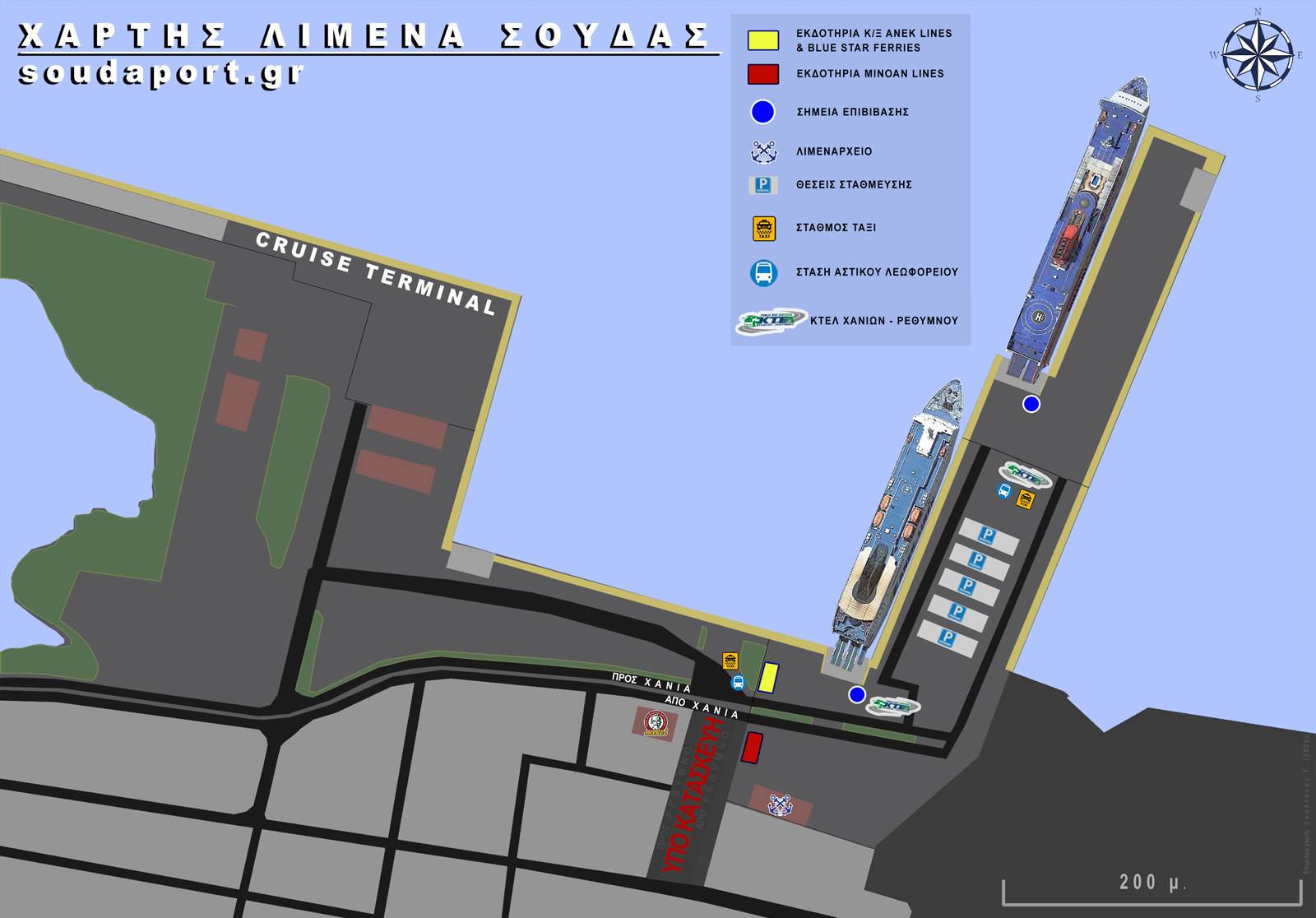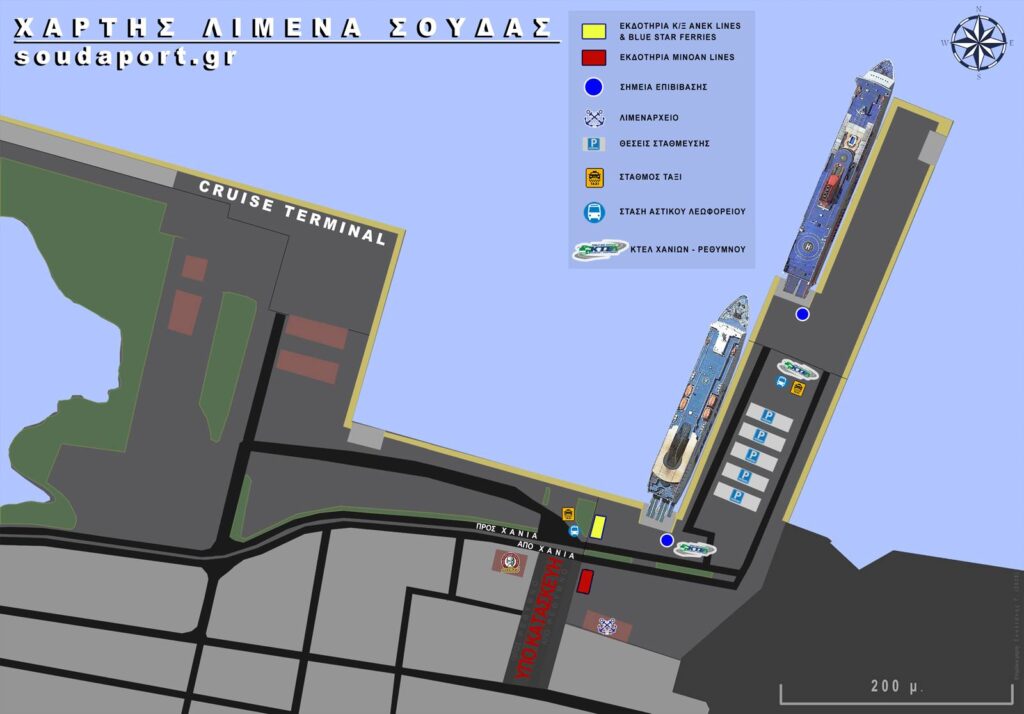 It should be noted that the port of Souda also operates a cruise station with over 100 cruise ships docking in this area.
Tips
Although you will find a ticket office in the port, you should prefer to book your ferry tickets online during the summer months or holiday season.
The port of Piraeus has increased traffic, especially during the summer months. Therefore, we recommend being at the departure gate at least 1.5 hours earlier, especially if you travel by vehicle.
You can get to the departure gate with the free PPA bus that serves passengers and stops at all the gates of Piraeus.