Minoan's World Europe's Oldest Civilization. Europe's Newest 3D Gallery & 9D Cinema. Where History Meets Entertainment!
After arriving to the museum, you will begin your 9D experience which will consist of two parts.
You will begin with the 3D museum, which has life-like statues made of silicon and mesmerizing 3D art that comes to life through your phone's camera.
Afterwards, the 9D cinema will take you back in time, with fully immersive and state of the art equipment that includes special effects such as air blasts, water blasts, snow, bubbles, and smoke.
You will also discover that the epic movie itself has both a historical and mythological prospective.
The movie stars Zeus as a baby and as a God, and the abduction of princess Europe by Zeus.
You will also learn of Daedalus and Icarus (who flew too close to the sun and fell into the sea), king Minos, bull leaping, and finally, the eruption of the volcano in Santorini causing the devastating tsunami that ended the Minoan era.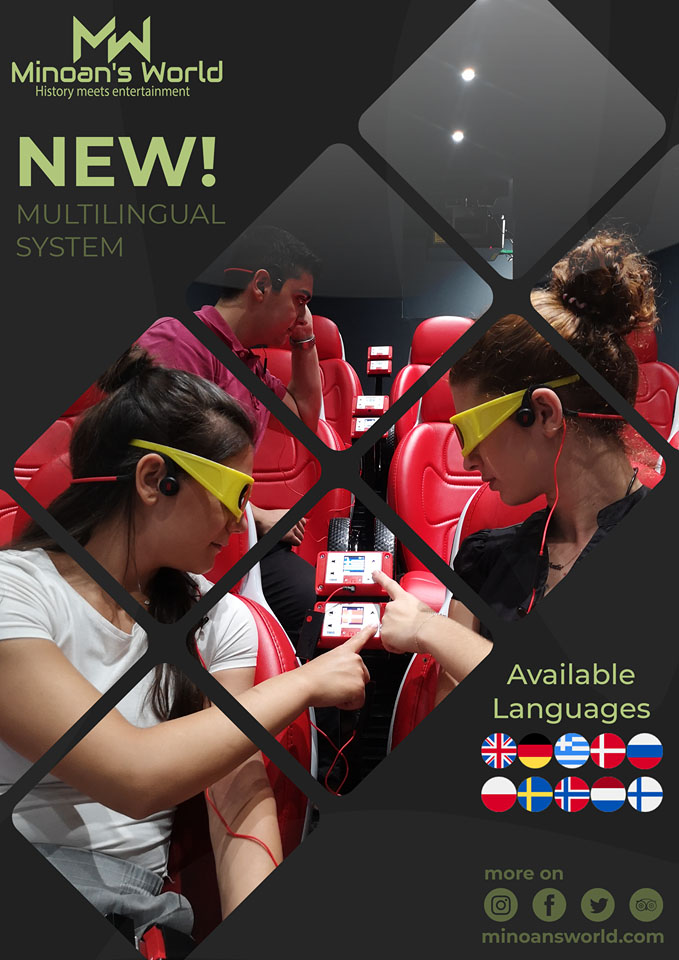 Minoan's World 3D Gallery & 9D Cinema, Chania, Crete
This message is only visible to site admins
Backup cache in use.
PPCA Error: Due to Facebook API changes it is no longer possible to display a feed from a Facebook Page you are not an admin of. The Facebook feed below is not using a valid Access Token for this Facebook page and so has stopped updating.
[views]